Crawford is Baeumler Approved
---
---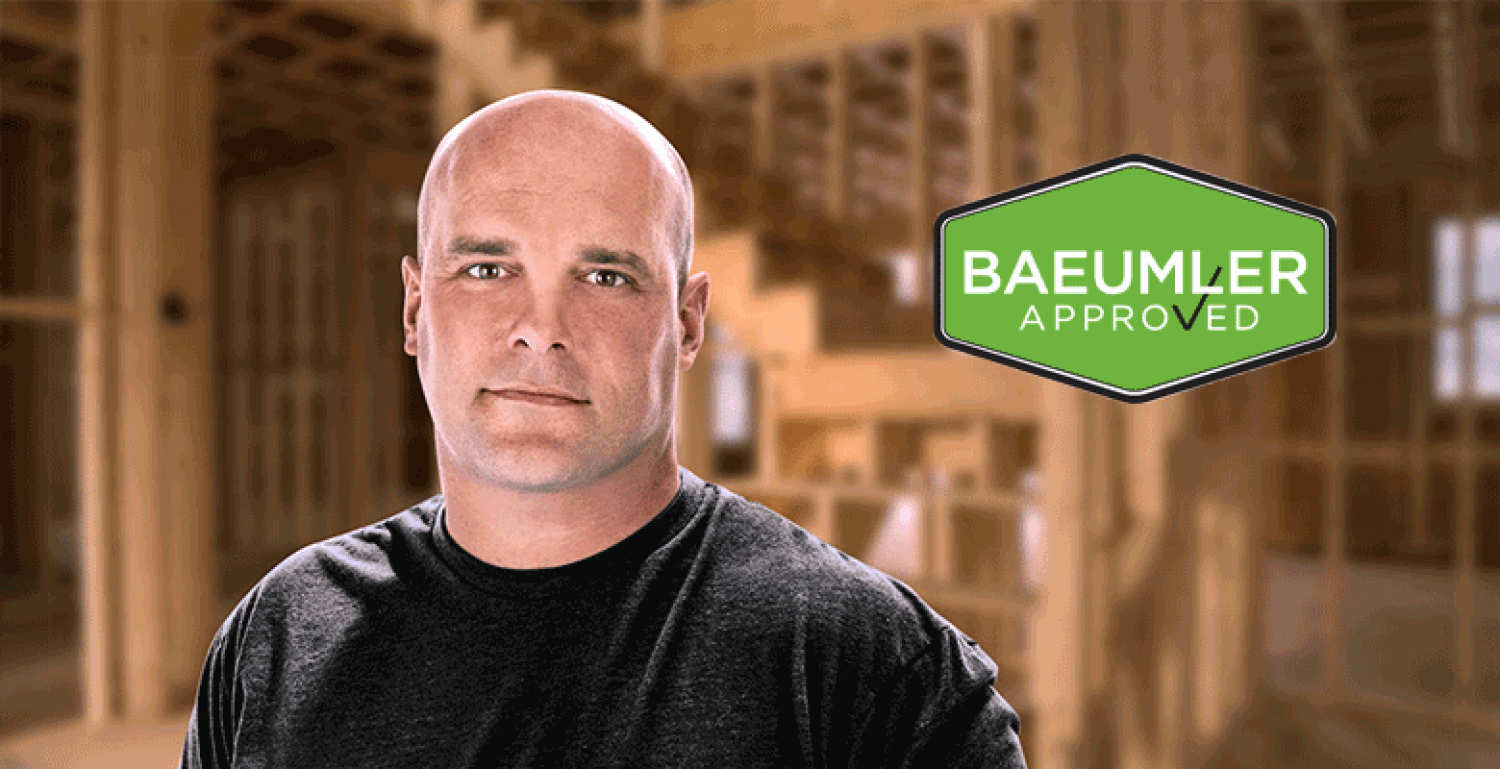 FOR IMMEDIATE RELEASE: May 23, 2019
Crawford is pleased to announce that it has been selected as a Baeumler Approved home builder. This is a significant achievement and milestone in recognizing Crawford Homes as the high-quality homebuilder in Regina and area.
"We have built over 5000 homes in Regina and area over the past four decades. Being recognized for the quality of the home we build by Baeumler is an exciting culmination of hard work, experience and our longevity in our industry," said Al Bashutski, President of Crawford Homes Ltd. "We, as a company, have always committed ourselves to be the best home builder in Regina."
Bryan Baeumler is a Canadian Television host who is immensely famous for his work as a host on HGTV/HGTV Canada. There, he works for different shows including 'Disaster DIY' and 'Disaster DIY: Cottage Edition'. Bryan has been involved in the construction industry for many years and is currently the CEO of his own company, Baeumler Quality Construction and Renovations Inc. "Over the past six years, I have been working hard to find the best companies in the business and establish a nationwide symbol of quality and integrity. I am very happy to welcome Crawford to the Baeumler Approved Network " said Bryon Baeumler.
Baeumler Approved home builders are selected based on a number of factors. Through the evaluation, Baemler Approved home builders demonstrate a verifiable history of quality work and customer satisfaction. As a Baeumler Approved home builder, Crawford Homes reaffirms its commitment to customer satisfaction and quality by:
Treating customers and homeowners with courtesy and respect.
Provide written quotes that are reasonable, honest, and fair.
Communicate project status to the customer on a timely basis.
Complete work to a professional standard.
Comply with all federal, provincial/state and municipal by-laws and regulations.
Provide employees with training required to ensure a safe working environment.
Maintain insurance and comply with all health and safety regulations.
Maintain a clean, safe workspace and respect the property of the homeowner.
Always use a certified professional when and where applicable.
If you would like to know more about the approval process go to https://www.baeumlerapproved.ca/about
ABOUT BAEUMLER APPROVED
Our goal at Baeumler Approved is to help homeowners connect with contractors, trades and home service providers from all across Canada. We help homeowners know what to look for, seek out and vouch for a history of good service by speaking with previous clients and collaborators. All Baeumler Approved members are required to make a commitment to honesty, integrity, and quality service by signing our code of conduct. If a member is found to broken their commitment, they can be removed from our database.
ABOUT CRAWFORD HOMES LTD.
Crawford Homes is a local, family-owned company that has remained Regina's leading high-quality homebuilder for more than four decades.
---